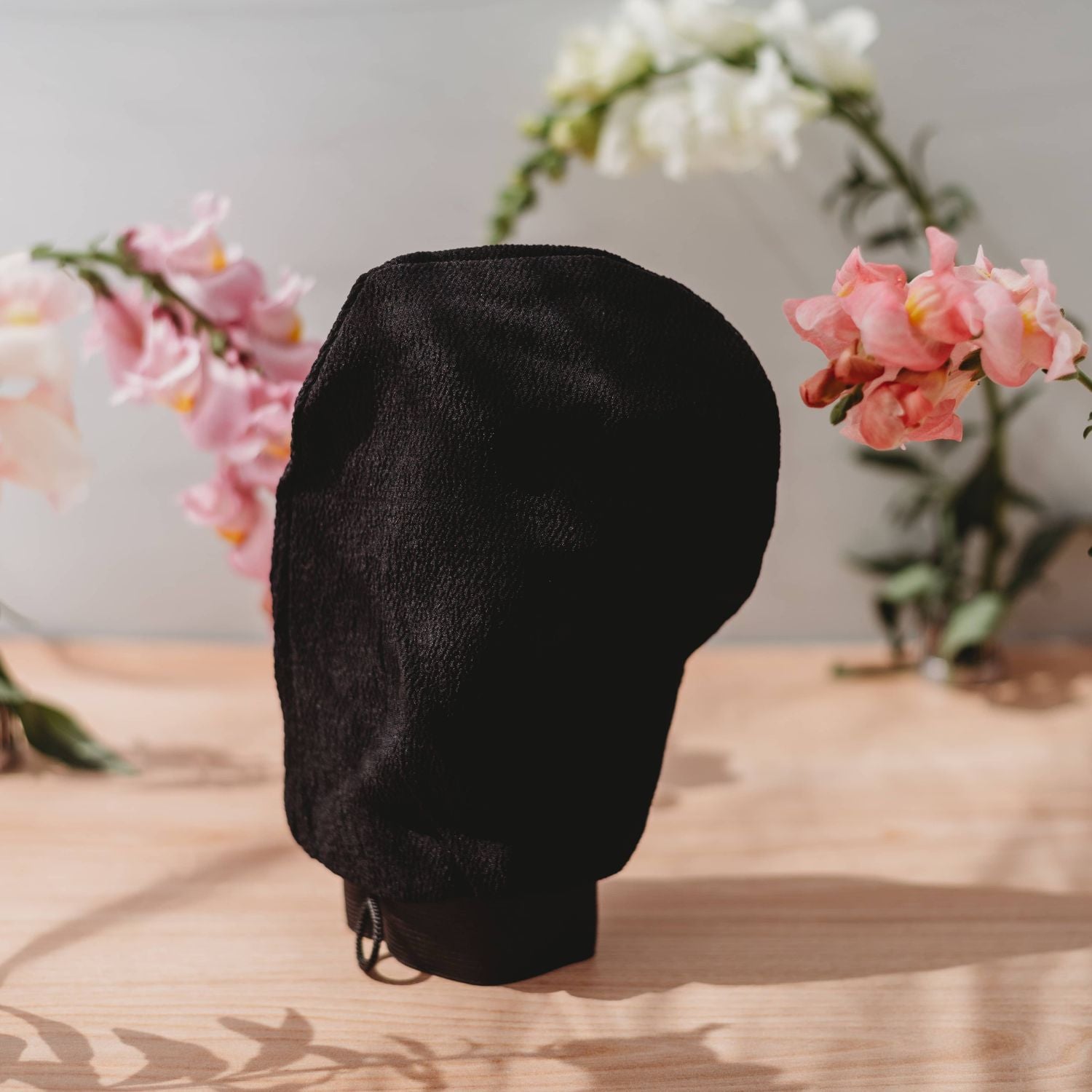 Deep Exfoliating Glove For Self Tanner
Best Exfoliating Glove For Self Tanner
Ready to level up your self-tanning routine?!
Your sunless tan can only be as smooth as the skin you are applying it to.
Healthy Skin = Beautiful Even Glow
Perfect your sunless tanning experience with our deep exfoliating and skin-polishing mitt!
We tried so many exfoliating products to get the best prep before our sunless tans but at the end of the day, the best results came from manual exfoliation leaving NO product residue to block the self-tanner from absorbing evenly. 
This exfoliating glove uses a special weave on the fabric to gently but effectively remove dead skin and old tanner 🧤 and you only need to use it once to see the amazing (slightly disgusting)  results!!
Uncover Healthy Skin
Remove dead skin cells 

Even out your skin tone

Scrub away dry skin patches

Stimulate blood flow and circulation

Smooth KP bumps
All this helps prep your skin for the smoothest application of your self-tanning mousse.
Exfoliating Bath Gloves For Body
Use BEFORE you apply your Rose Gold Self Tanning Mousse to prep and smooth your skin allowing the self-tanner to absorb giving you a more even tan.
Exfoliating Mitt To Remove Tan
Use the Rose Gold self-tanning exfoliating mitt when your sunless tan is fading as a tan eraser glove and you are ready to remove your old tan. Soak in the tub to soften your old tan, wet your exfoliating mitt, and apply a gentle soap.  Scrub in a circular motion to remove your tan and polish your skin to baby-smooth perfection.
You are then ready to reapply your Rose Gold Self-Tanning Mousse.
Our deep exfoliating mitt is washable. Hang to dry. 
Not sure our Exfoliating Glove is right for you? Our blog goes over everything you need to know about exfoliating.