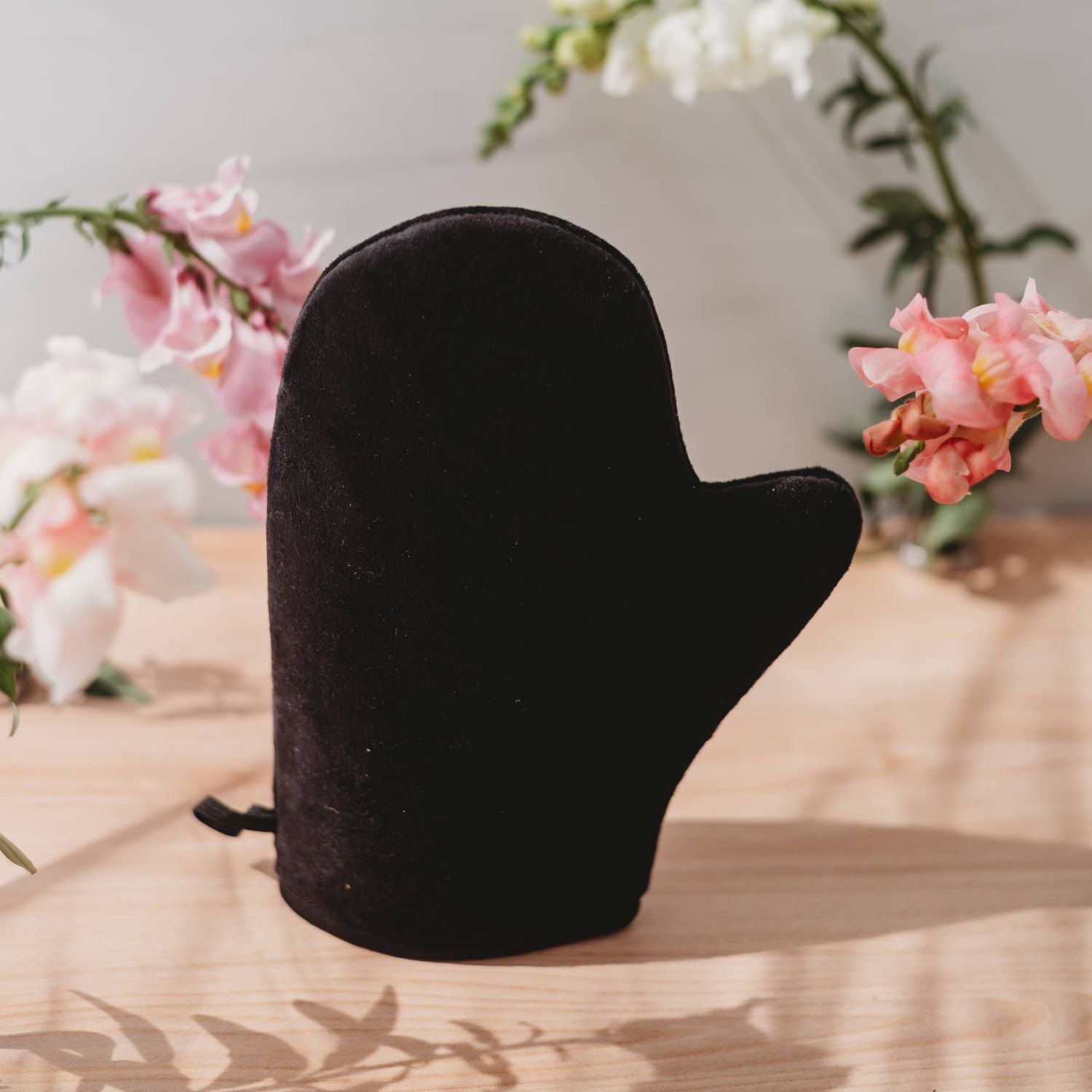 Double Sided Velvet Tanning Mitt
Best Tanning Mitt For Mousse
Do Tanning Gloves Really Work
What we hate about cheap tanning mitts
If you have ever tried to use an inexpensive self-tanning mitt you know the struggle is real! Glued-together mitts will split open, soft fabric mitts bunch up creating streaks and foam mitts will absorb all your self-tanner and then dry out and crumble. That's just NASTY!
Self Tan Applicator
What you put your self-tanner ON WITH is the make-it-or-break-it to a smooth beautiful tan.  Fighting with ineffective applicators is just going to be frustrating and make you feel like you are not good at self-tanning.
We promise it's not you--it's your tanning glove.
Time to break up with that old tanning mitt!
Best Tanning Mitt That Doesn't Absorb Product
waterproof to keep your hands clean and tan-free
won't absorb all your self-tanning mousse but will glide the product onto your skin streak-free
hand washable and re-useable--these LAST if you wash them out, Sam and I have had ours forever!
How to use a self-tanning mitt
Start with clean dry skin--we don't want any leftover perfume, lotion, or deodorant hanging out on your skin. Lightly apply unscented lotion to any dry areas including hands/wrists, feet/ankles, elbows, and knees. Shake your Rose Gold Mousse gently and then pump the whipped tanning foam onto the mitt. Buff evenly into your skin using circular motions until your skin is savagely tan and even.

How to wash a self-tanning mitt
We suggest hand washing your velvet tanning glove after each use to remove any extra mousse. Use a mild liquid soap in your sink and rinse thoroughly. Then gently squeeze out any excess water. Reshape the tanning glove and slide it over your Rose Gold self-tanning mousse bottle to dry.
We hope you have a long happy relationship with each other!!!
See the below photos to see the waterproof liner inside the mitt.