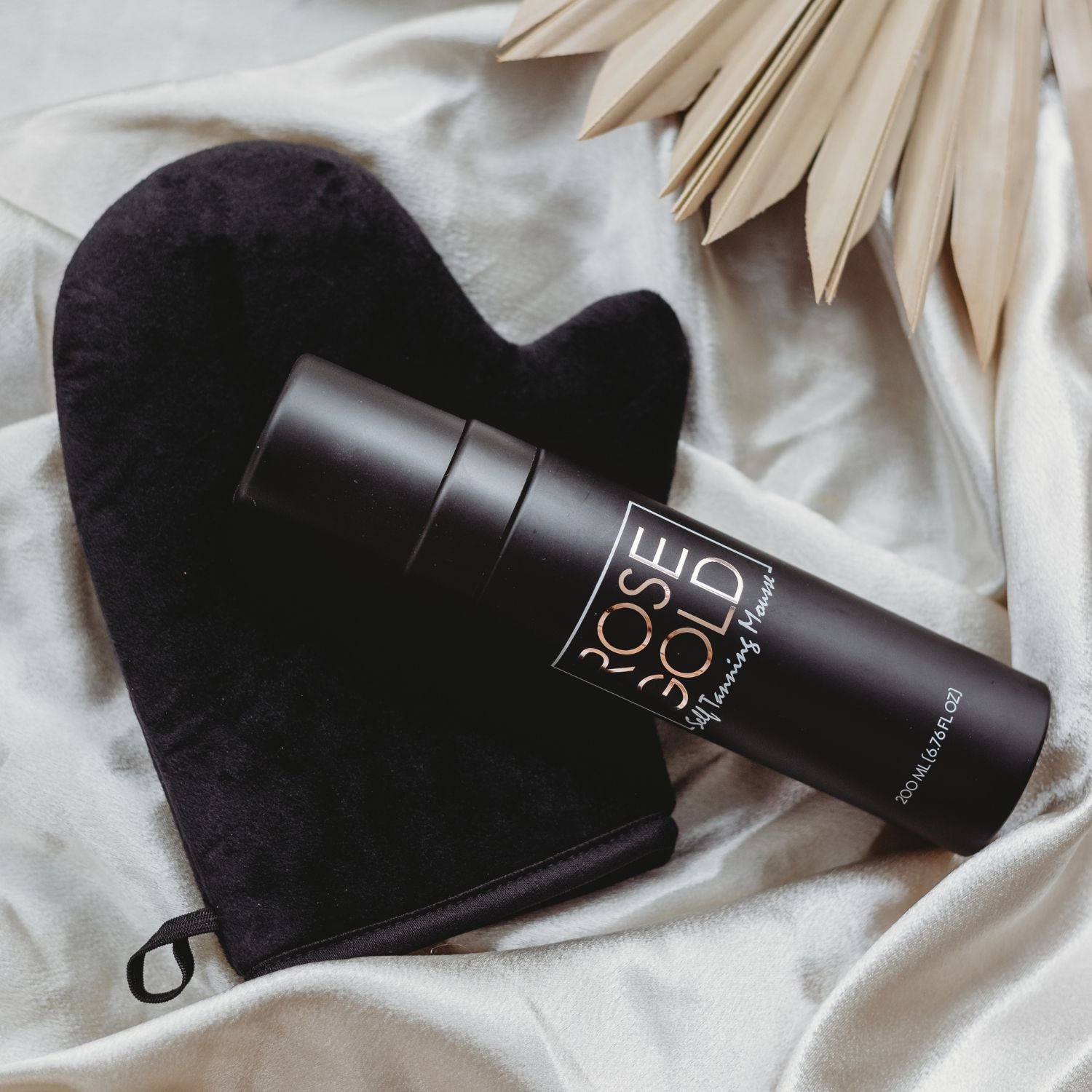 Self Tanning Starter Kit
Self Tanner And Mitt
The Rose Gold Starter Kit comes with a 6.7 oz. bottle of our Self Tanning Mousse and our Velvet Luxury Self-Tanning Mitt for your face and body.
Best Self Tanning Mousse
Rose Gold Self Tanning Mousse gets your skin glowing with the power of naturally sourced DHA and antioxidants. Brighten your skin tone, camouflage unevenness, and nourish your skin gently with our whipped foam. Many of our repeat customers rave about how this self-tanner is "like skin care in a bottle".
EASY to apply, doesn't smell, and is streak-free.
Best Tanning Mitt
We bundled our whipped tanning mousse with our premium velvet tanning mitt for a perfectly smooth tan and clean hands to get you started on your self-tanning journey.
No Dirty Orange here!
Self Tanning Mousse Key Ingredients
100 % Natural DHA from sugar cane creates a beautiful self-tan gentle for sensitive skin
Argan oil rich in omega-3 and omega-6 helps protect and moisturize skin
Neroli water to soothe and hydrate to promote a natural, healthy glow
ALL ROSE GOLD SELF-TANNING PRODUCTS ARE MADE IN THE USA IN SMALL BATCHES! 

Cruelty-Free, Vegan, Gluten-Free. All Natural and Organic Skin Nourishing Ingredients.