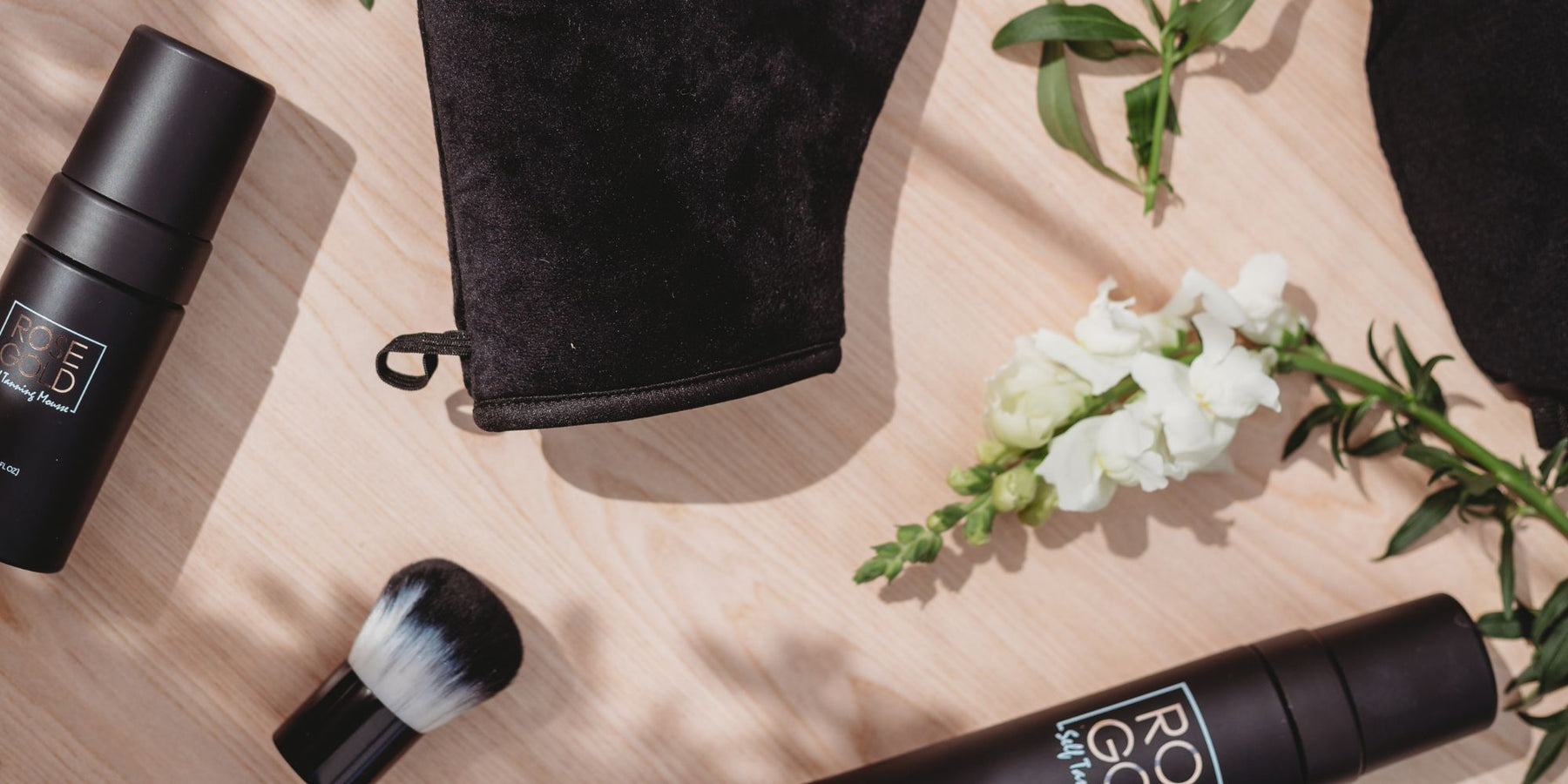 3 Self Tanning Tools You Need To Get The Perfect Tan
If you're looking to get a beautiful, sun-kissed glow without the damaging effects of UV rays, self-tanner is a great option. It can be tricky to get that perfect, even color without streaks or patches, but with the right applicators and tools, you can achieve a natural-looking tan in no time.
First, you'll need a good self-tanning product. We love our Rose Gold Sunless Tanning Mousse.
It's an oil-free and non-comedogenic formula that won't clog your pores. It's also a tinted to make it easier to see where you've applied the product.
Best Exfoliating Glove For Self Tanning
Then prep your skin with an exfoliating glove buffing all the dry skin away and ensuring a smooth base for an even application.
Best Tanning Glove For Self Tanning
A tanning mitt is a great choice as it helps to evenly distribute the product. It also has a barrier between your skin and the self-tanner so the product won't stain your hands.
Best Kabuki Brush For Self Tanner
A kabuki brush for self tanning is also useful for blending areas like your hands, feet and ankles.
Finally, it's important to remember to wash your hands after applying the self-tanner to avoid staining. And, you may want to have wet washcloth handy in case of any mistakes.
With the right applicators and tools, you can easily achieve a beautiful, natural-looking tan without the damaging effects of UV rays. So, grab your self-tanning product, mitt, and other tools, and get ready to glow!