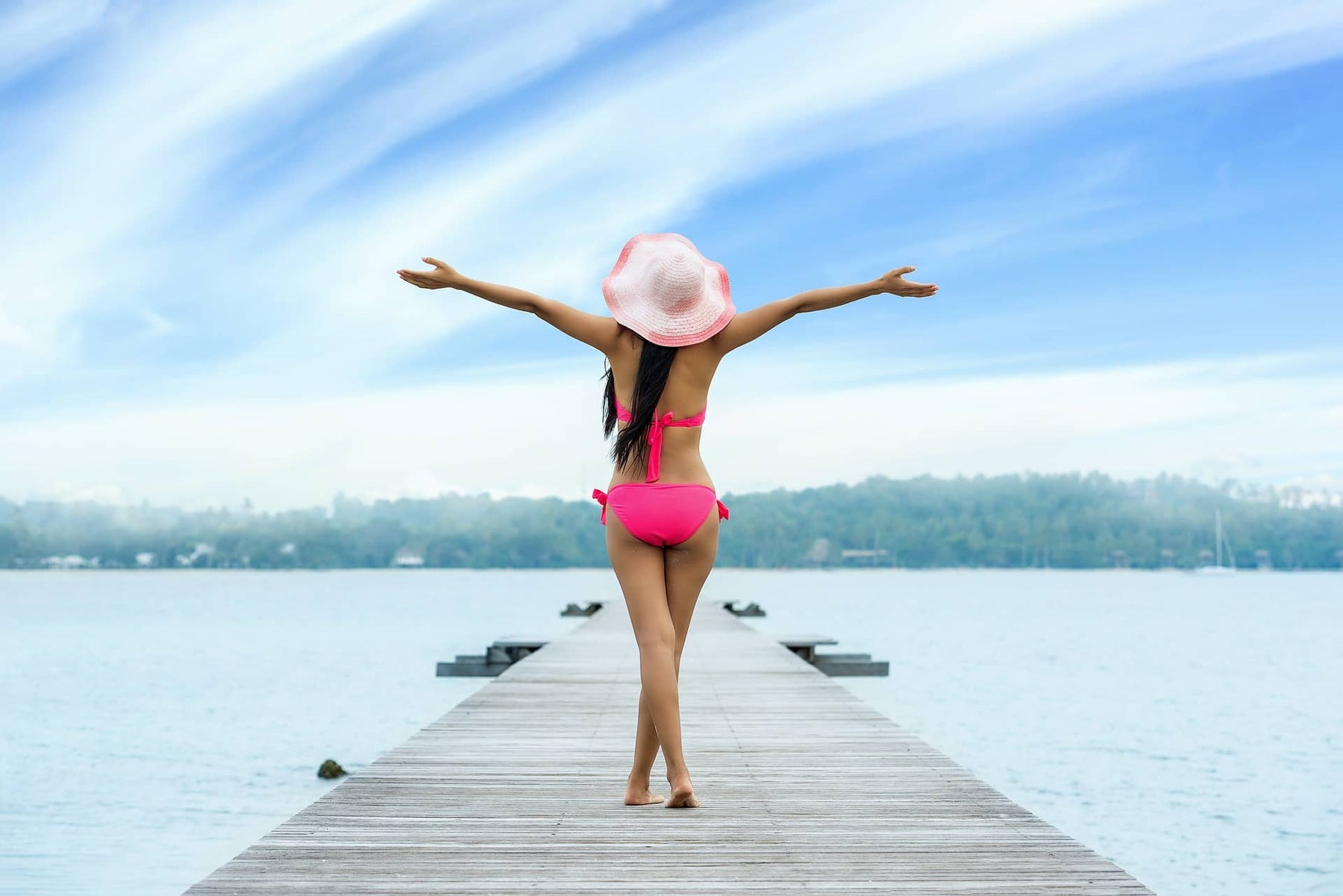 How To Make Your Self-Tan Last Longer
Self-tanning can be a great way to get a natural-looking, healthy glow without exposing your skin to harmful UV rays. However, one of the downsides to self-tanning is that the results don't always last as long as we'd like. In this post, we'll share some tips and tricks for making your self-tan last longer.
Prep your skin
Before applying your self-tanner, it's important to properly prep your skin. Start by exfoliating with mitt to remove any dead skin cells and create a smooth, even base. Be sure to moisturize your skin afterwards to prevent any dry patches from clinging to the self-tanner. This will help your self-tanner adhere better to your skin and last longer.
Apply your self-tanner correctly
To make your self-tan last longer, it's important to apply it correctly. Use a tanning mitt or gloves to apply the self-tanner evenly all over your body, taking extra care around areas like your knees, elbows, and ankles. Be sure to blend well around your hairline, neck, and ears with a kabuki brush for self tanning to avoid any obvious lines or streaks.
Give your self-tanner time to dry
After you've applied your self-tanner, it's important to let it dry completely before getting dressed or going to bed. This can take anywhere from 10 minutes to an hour depending on the product you're using, so be sure to check the instructions. If you don't let your self-tanner dry completely, it can rub off onto your clothes or sheets and cause streaking.
Avoid water for the first few hours
After applying your self-tanner, avoid water for the first few hours. This includes showering, sweating, or swimming. Water can cause the self-tanner to rub off and fade faster, so it's best to avoid it until your self-tan has had time to develop fully.
Moisturize regularly
To help your self-tan last longer, it's important to moisturize your skin regularly. Use a gentle, hydrating lotion or oil to keep your skin moisturized and healthy. This will help prevent your self-tan from fading unevenly or developing patchy areas.
Avoid harsh products
To make your self-tan last longer, avoid using any harsh products on your skin. This includes exfoliating scrubs, loofahs, or anything abrasive that can strip away your self-tan. Stick to gentle, non-abrasive products to maintain your self-tan and keep your skin healthy.
      7. Avoid soaking your skin in hot water
Hot baths, hot tubs and long hot showers can dry out your skin, causing it to flake off more quickly and your pretty tan with it. Take warm showers using a gentle shower wash to extend the life of your tan.
      8. Remove old sunless tan before you reapply
Avoid old tan build-up, patchiness and uneven dark areas, by starting with a clean slate. Remove your old tan with our deep exfoliating glove. It will prep your skin for your new tan while removing the old tan in the process.
By following these tips and tricks, you can help your self-tan last longer and maintain a natural-looking, healthy glow. With a little bit of care and attention, you'll be able to enjoy your self-tanned skin for days or even weeks to come.