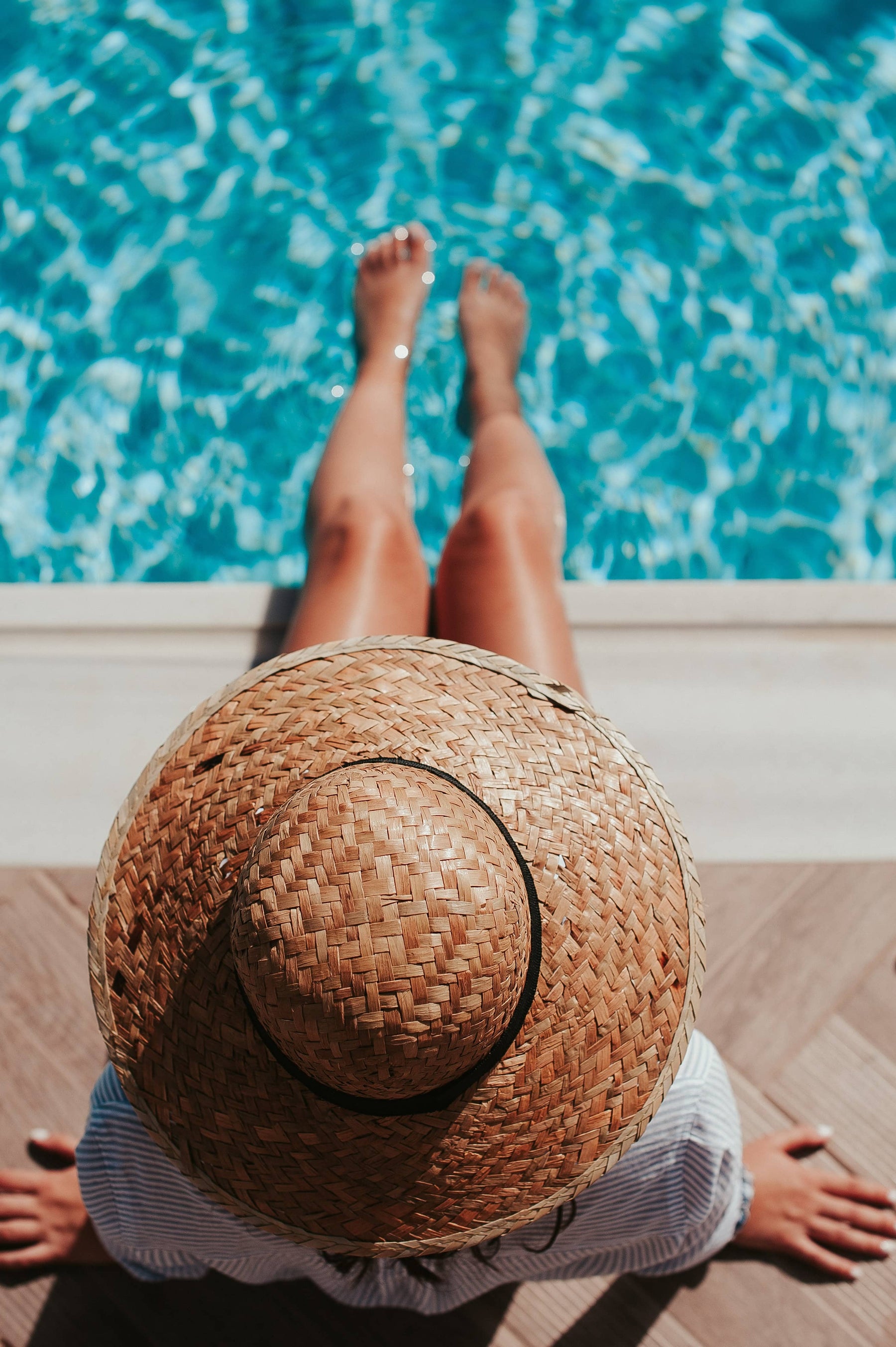 Self-Tanning Tips For Beginners
Self-tanning can be a great way to achieve a natural-looking, sun-kissed glow without exposing your skin to harmful UV rays. However, if you're new to self-tanning, it can be a little intimidating. In this post, we'll share some self-tanner tips for beginners to help you get started.
Choose the right product
When it comes to self-tanners, there are many different products to choose from. Some are designed for specific skin types or tones, while others are more universal. Before you start self-tanning, do your research and choose a product that's right for you. Some popular options include mousses, lotions, sprays, and drops.
Mousses that have bronzers in them are the easiest to work with.
Rose Gold Self-Tanning Mousse is formulated with a slightly olive undertone bronzer that is universally complimentary to most skin tones. It helps you see where you are applying the product so that you don't miss any spots. VERY helpful when you are new to self-tanning.
Prep your skin
Shower, shave and exfoliate the DAY BEFORE applying your self-tanner. It's important to properly prep your skin. Start by exfoliating with an exfoliating mitt to remove any dead skin cells and create a smooth, even base. Then shave any areas that you want to remove hair from. If you prefer waxing then do that two days before self-tanning. Be sure to moisturize your skin afterwards to prevent any dry patches from clinging to the self-tanner. This will help your self-tanner adhere better to your skin and last longer.
Apply your self-tanner correctly
To get the best results from your self-tanner, it's important to apply it correctly. Use a tanning mitt or gloves to apply the self-tanner evenly all over your body, taking extra care around areas like your knees, elbows, and ankles. Be sure to blend well around your hairline, neck, and ears using a kabuki brush to avoid any obvious lines or streaks.
In order to prevent your self tanner from grabbing and soaking in too much on the drier areas of your body, make sure to moisturize them: hands, elbows, knees and feet. 
Hands and feet are often the trickiest areas when it comes to self-tanner, but I promise there are tricks to make it easy. Moisturizing your hands and feet is a great self tanning tip for beginners to help blend and keep your tan streak free. Also, grab your kabuki brush for self tanning and use that to blend in your wrists and knuckles.
      4. Dampen your tanning mitt
Just like when you dampen your beauty blender before applying your foundation, getting your tanning mitt slightly wet can help with blending your self tanning mousse as it glides onto your skin.
      5. Use the right amount of mousse
Work in sections when self tanning so that you don't miss any spots. And using 2-3 pumps of mousse per section and then adding more if needed seems to work out the best. That gives you enough mousse to completely cover the area and smooth it out before it starts to dry.
      6. Be patient
Self-tanning takes time to develop, so it's important to be patient. Don't expect to see results right away - it can take several hours or even overnight for your self-tan to fully develop. Avoid getting dressed or going to bed until your self-tanner has had time to dry completely.
      7. Don't overdo it
Start with one layer and build up gradually if you want a deeper tan. It's better to have a subtle, natural-looking glow than to have it too dark for your skin tone.
      8. Take care of your skin
To maintain your self-tan and keep your skin healthy, it's important to take care of your skin. Moisturize regularly to prevent dryness and peeling, and avoid harsh products that can strip away your self-tan. Be gentle with your skin and avoid anything that might cause irritation or inflammation.
      9. Self-tanning your face
You can tan your face with the leftover self-tanner on the mitt after you are done tanning your body. But if you love the idea of having your face and neck tan all the time then I recommend using a self-tanner specifically formulated for your face.  Our Self Tanning Face and Touch Up Mist contains yummy skincare ingredients and is easy and quick to apply. A little spritz on your face and then blend quickly with your kabuki brush. After it drys I put my makeup right on top and then I have a pretty glow throughout the day.
By following these self-tanner tips for beginners, you can achieve a natural-looking, healthy glow without exposing your skin to harmful UV rays. With a little bit of practice and patience, you'll be able to master the art of self-tanning and enjoy beautiful, sun-kissed skin all year round.